Necron Obelisk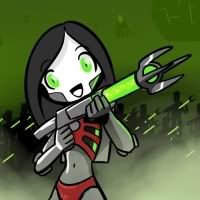 Posts: 1,536
Karma: 5
No Comments
View Rating
Report to Librarian
Well thanks to the fact i have a new modelling area (out of the garage) and nothing else to do I have been on a day long modelling Binge. One of the things that came out of it was a necron obelisk!
Front view (with flash)
Scale shot
Front (no flash)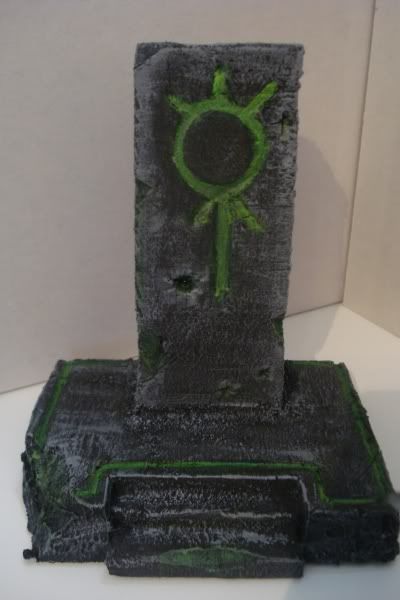 Top view
Ominous View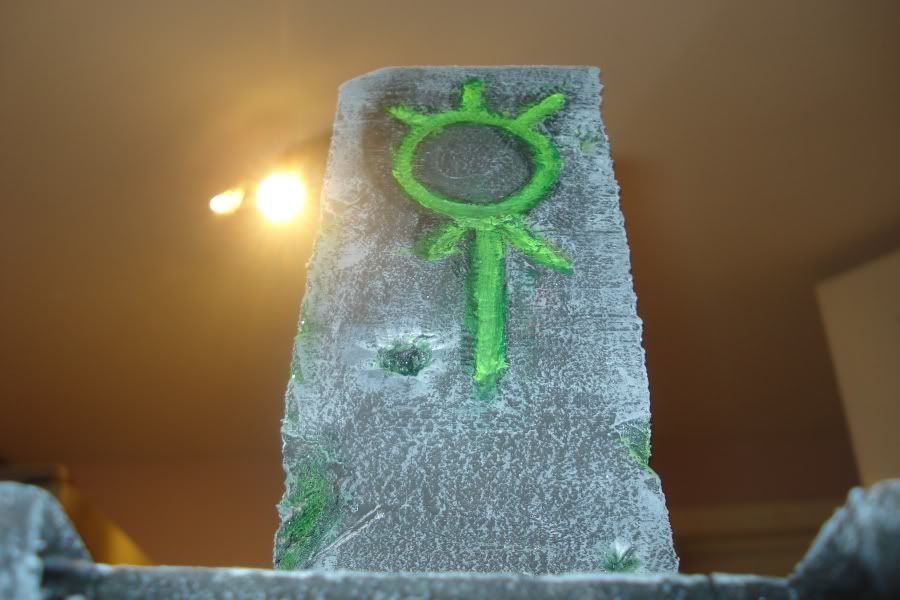 It cost me probably 50p in the amount of paint i used and the main body is made out of foam that was lying around.
I plan on making a bigger one with a gun crystal to use as a pylon in apocalypse until i get one myself. Another plan is to use the one ive made as a necron 'bastion' in planet strike with the platform as an entrance exit point.