Conversion: Pathfinder Squids
This Article was written by:
Chrono San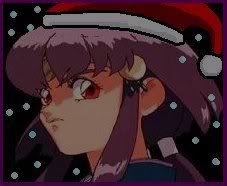 Posts: 5,535
Karma: 24
No Comments
View Rating
Report to Librarian
[gal_img]1462[/gal_img]
[gal_img]1464[/gal_img]
[gal_img]1468[/gal_img]The Pathfinder Squid idea came to me when I was thinking of my Calamari assault walker idea (to be done later) and I had 2 unused sentinels so I thought of a light scouting walker for pathfinders. I went with the tetra design, and started to do a walking version which included burst cannons and a markerlight.
I made this by using an Imperial Sentinel as a base construct. I then cut off some of the details on the legs, and added Tau pulse rifle parts. I sculpted the front and side armors and the back part behind the driver with thin cardboard. I added a burst cannon in the front and added an extra part from the battlesuit kit (representing the markerlight.) I also added aerials and other extra Tau parts to give more tau detail, and on the cardboard areas I made some extra cardboard details, to improve the plating and Tau sept symbol.
I then base coated it with chaos black, drybrushed the white areas with codex grey, and then fortress grey to apply a light grey (easier to apply white on) then finally I painted using white. On the black areas I drybrushed with codex grey only, keeping them dark. Red markings are done using red gore.