The Ballad of Cruwys Morchard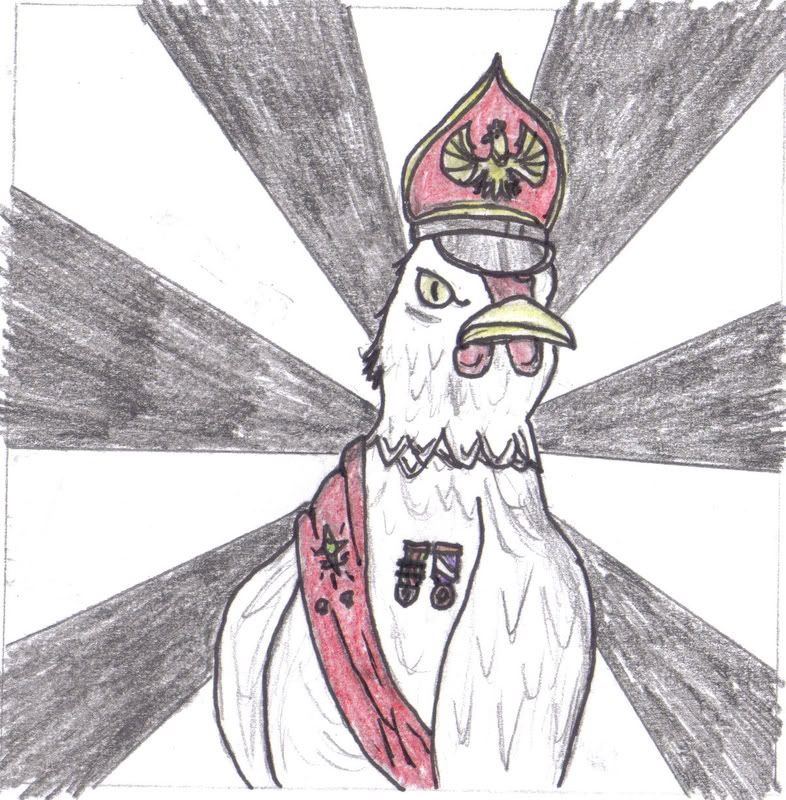 Posts: 1,312
Karma: 16
No Comments
View Rating
Report to Librarian
There is a planet, in the void of space,
A shining jewel among the endless black;
It was a happy and a peaceful place,
I loved it much - but I can ne'er go back.
Its name was Cruwys Morchard, and it was great in fame,
But many men would curse that planet when the xenos came.
We lived our happy lives content and healthy
And rich - for a Saint lived there, in times past
And from the passing pilgrims we grew wealthy,
Not knowing this existence would not last.
Our cities teemed with gilded spires, each one a work of art,
Now all are merely rubble, but they still stand in my heart.
For in those happy times, we never knew
An alien council plotted our demise;
Some proud commander called "Shas'O Lynu",
Seeking glory in her people's eyes,
Thought to conquer our poor planet for her empire's gain,
Hoping to seize triumph through our suffering and pain.
And e'en as their sleek war-fleet ploughed the night,
Full half our fighting men were called away
To some pathetic system just to fight
And keep a futile uprising at bay.
She'd planned for this, the xeno swine - her spies had told her all;
She'd only dare attack us with our backs against the wall.
It started without any kind of warning:
About the fight, the first us Guardsmen learned
Was hearing that a single flight of Lightnings
Had just been scrambled - then that none returned.
The orbital defences had gone down, the CO said,
We knew that only meant one thing - and our souls screamed with dread.
Then suddenly smooth silhouettes appeared
And blotted out the sun and filled the skies.
Relentlessly and silently they neared
The capital - we scarce believed our eyes.
Then soon the sirens sang aloud their wailing symphony,
And bundling into tanks, unto the city we did flee.
And as we drove to Cerbera we saw
The horrid flash of weapons from above,
The air turned black; we stared in shock and awe
As each small ship descended like a dove,
Unloading Tau invaders on our city's sacred ground,
Defiling all they looked upon with heresies profound.
At last we reached the towering city gate
And saw the horror of what lay within.
The carnage and the death filled us with hate;
It seemed as though our men could never win.
The women and the children ran, some prayed and others cried,
They swept out through the gates in an unending, tragic tide.
We fought the alien heresy with faith,
And reached the verdant central square at last
And found the Guardsmen of the 48th,
And learned what tragedies had come to pass:
The traitors of the 40th had made their allegiance clear,
And when the Tau came, they attacked their brothers from the rear.
The Tau pursued us like a raging dog,
And as the Arch-Deacon rallied the men
A sniper shot cut short his monologue
And as he died, the Tau attacked us then.
The rain of plasma set the air afire
And cut men down like cattle in my sight,
And even through these countless horrors dire
We held the xenos back with all our might.
The greyskins felt the fury of their foes,
Blood blue and red flowed mingled on the ground,
But then they flew away from all our blows
And every advance they did confound.
We fought with valour, but we were too few,
And all the time the bodies piled up high,
And very soon even the bravest knew
We had to flee, or else we all would die.
The sad survivors ran into the streets
Or else surrendered to the gloating foe,
But as for us, though tired and in retreat,
We still fought on, although we did not know
How our meagre band could ever stop the greyskin's greed,
But we still had our hope - and that was all that we could need.
Throughout the months we waited and we hoped,
Sabotaging food supplies or tanks,
The Tau were ever watchful, but we coped,
And the civilians always gave us thanks,
Eventually we left our city smuggled in a truck,
Praying that the other provinces had better luck.
We travelled far to reach that happier land,
And what we saw brought sadness to our souls,
What once were pleasant plains and vistas grand
Was mud and filthy fields of craterous holes.
The lustrous land I knew so well had vanished from my sight,
Replaced by ghastly hellscape, the grim product of war's blight.
But then we came to lands untouched by war,
Where alien troops had not spoiled country fair,
And to my joy and wonder, then I saw
The Guardsmen had not given the fight up there
Our regiments prepared to fight, I gladly joined their ranks,
Set to face the greyskins with our cannons and our tanks.
We waited for their coming - a long wait,
Impatient to avenge the families lost,
And when at last their legions took the bait,
We vowed to win and not to count the cost.
The banner of the 53rd flew proud above my head,
And now instead of us, the Tau would taste defeat instead!
And as their tanks did glide o'er lane and field
My heart beat strong with animosity,
Knowing that my brothers would not yield
And make them pay for each atrocity.
As fighters thundered over me and shot through clouded sky,
I steeled my heart, and knew this was a perfect day to die.
But it was not - fate cheated us again,
It cruelly denied my sacrifice,
In battle we were routed, broken slain,
And fled our home like spineless, worthless mice.
And even now I cannot speak of our shame on that day,
No human mind can comprehend my torture and dismay.
The last time that I saw my homeland fair
Was from a dropship window, high in space,
And as it grew still smaller, in despair
I knew I'd never see that wondrous place,
The battles that still rage there have deformed all I adore,
And ever will I drift in yearning for that farther shore.