Khorne Army. 'the Betrayers Own'.
This Article was written by:
Valkyrie
Posts: 6,335
Karma: 41
No Comments
View Rating
Report to Librarian
Kharn
Converted from the Kharn body, added new Fantasy Khorne Lord head, 40k Khorne lord Back pack, Marurder arm, chaos Marine Plasma Pistol, Berserker Chain Axe, Chaos Terminator lord base.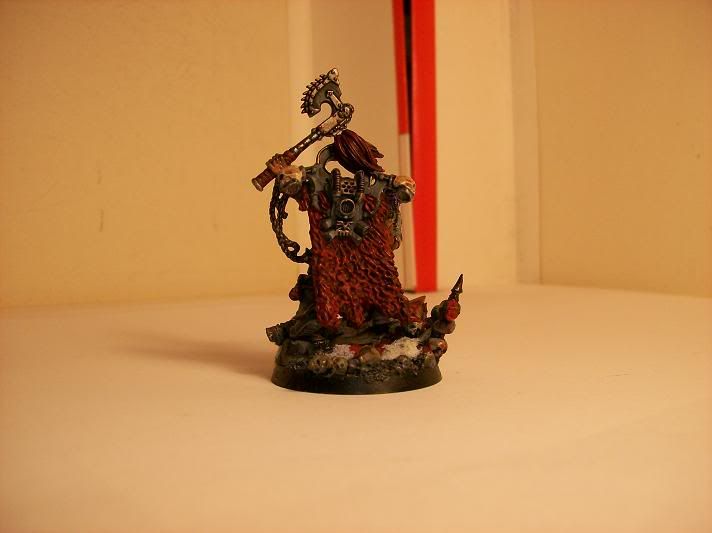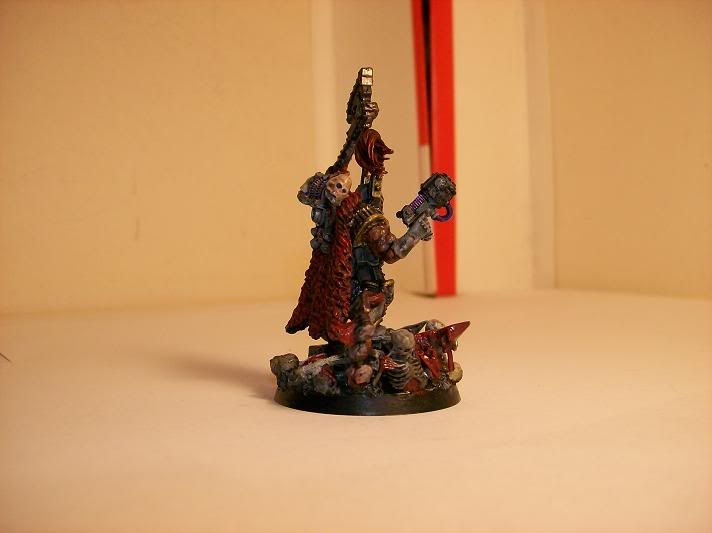 Greater Daemon
Made using a second GD axe to replace the whip. A champion was used on the base to represent the daemon vessel.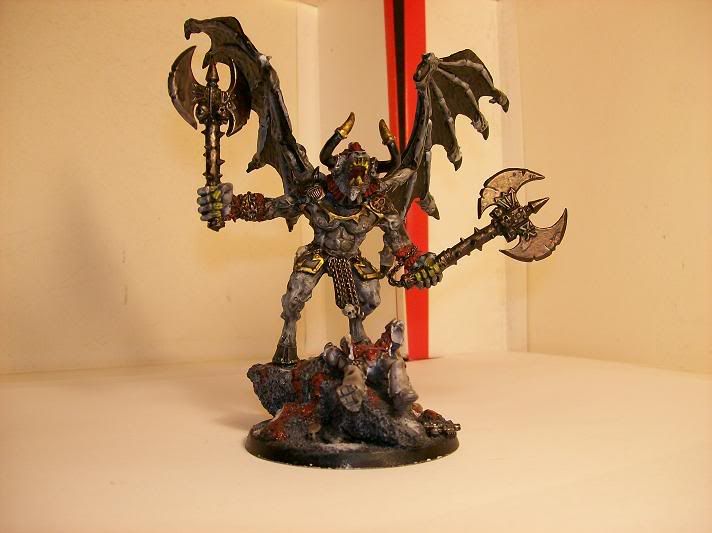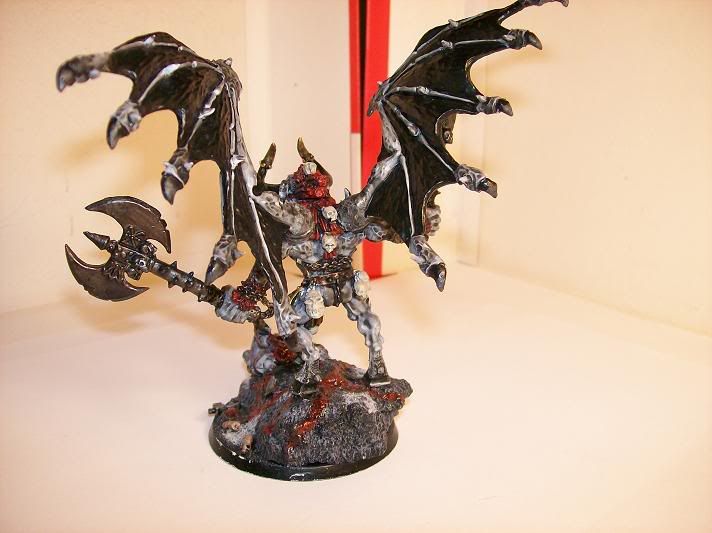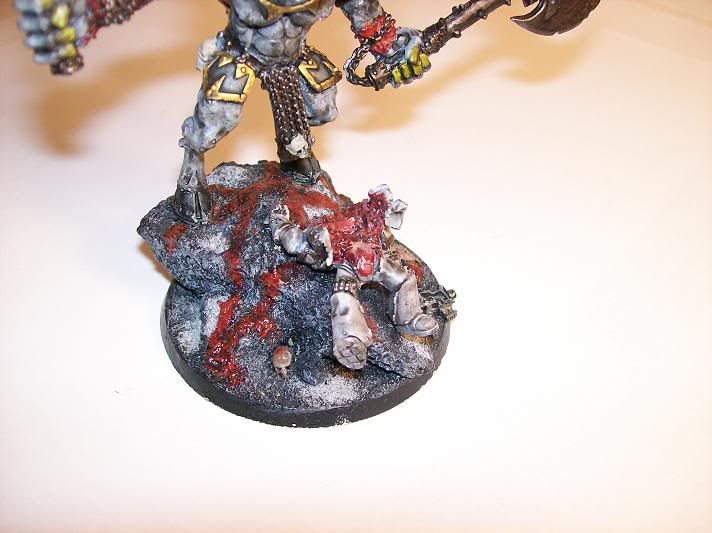 Dreadnaught (nicked 'Spirit Fingers' by you guys)
Made with Alien queen arms and alot of
GS.Definition: Green Stuff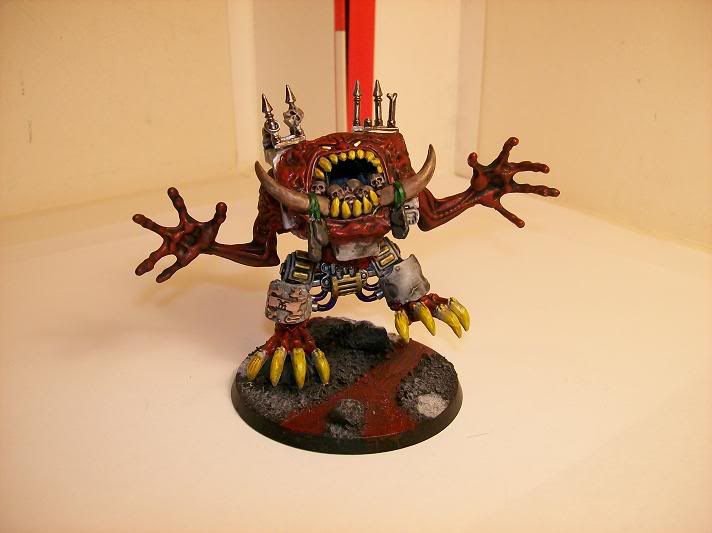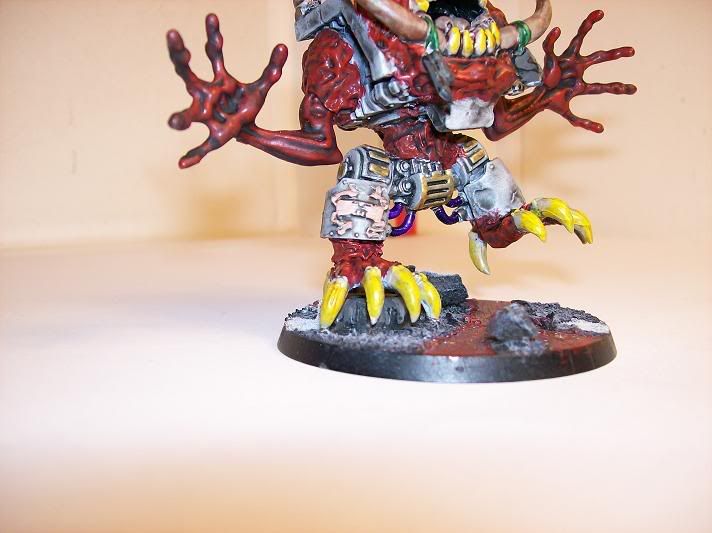 Dreadnaught
Made from just about most things Chaos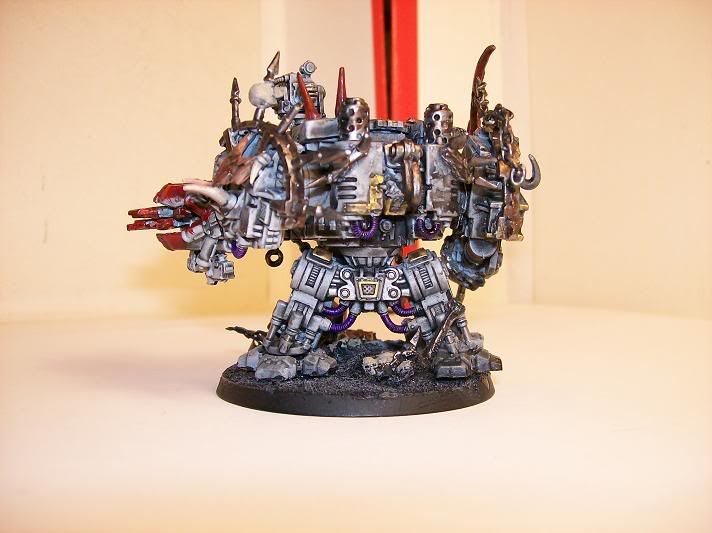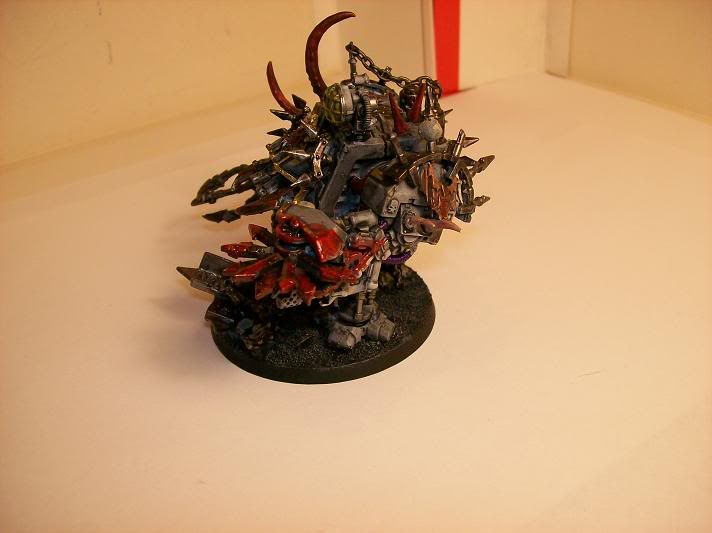 Berserker squad 1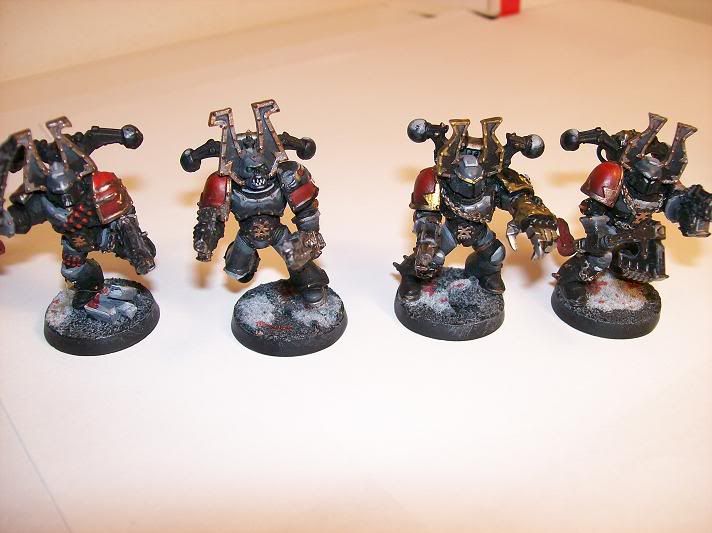 Berserker squad 2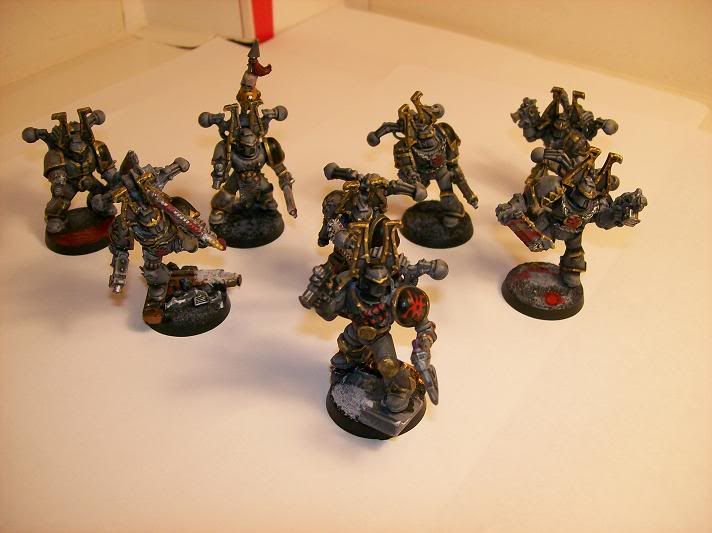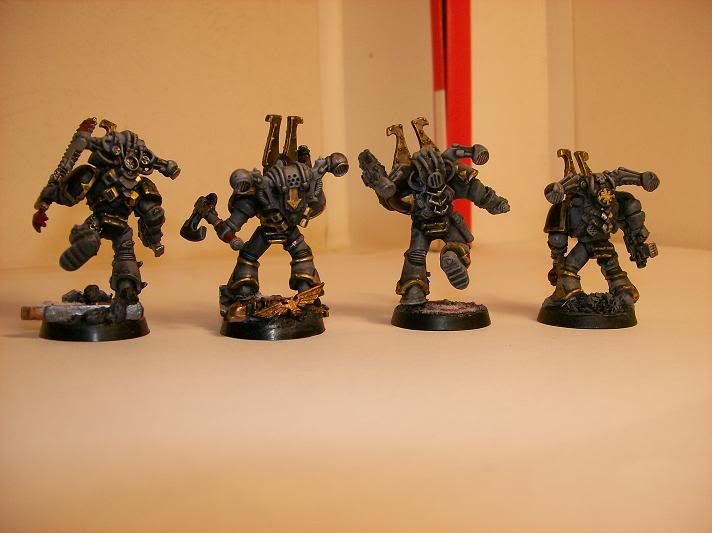 Berserker squad 3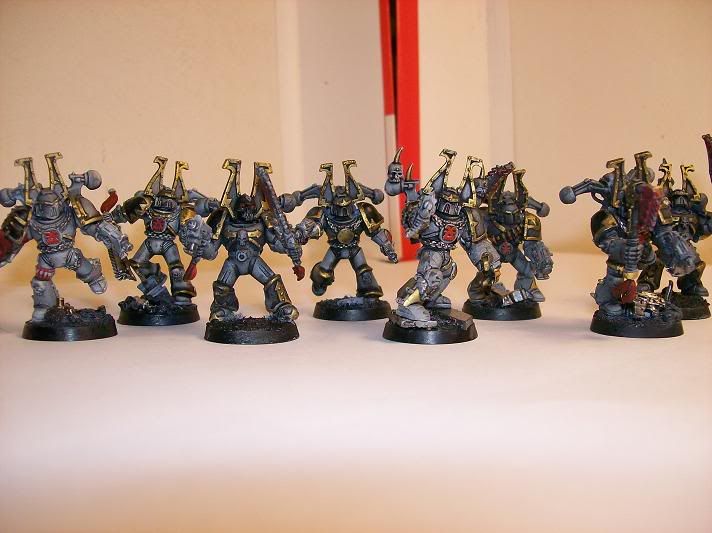 Rhinos 'kill' 'maim' and 'burn'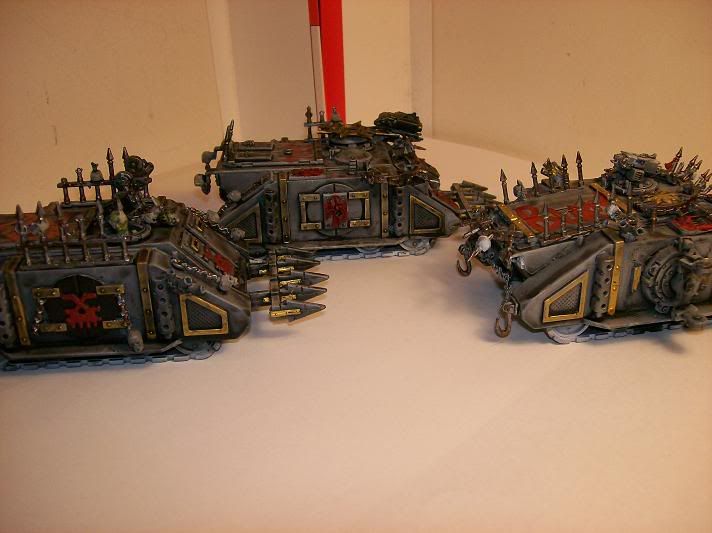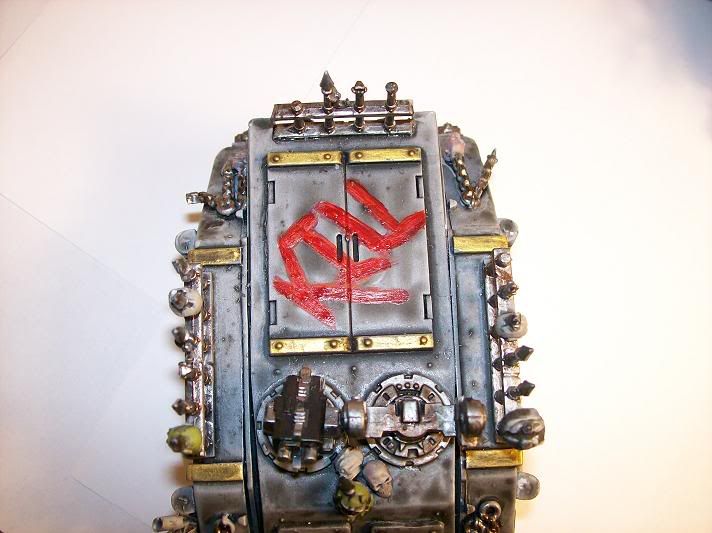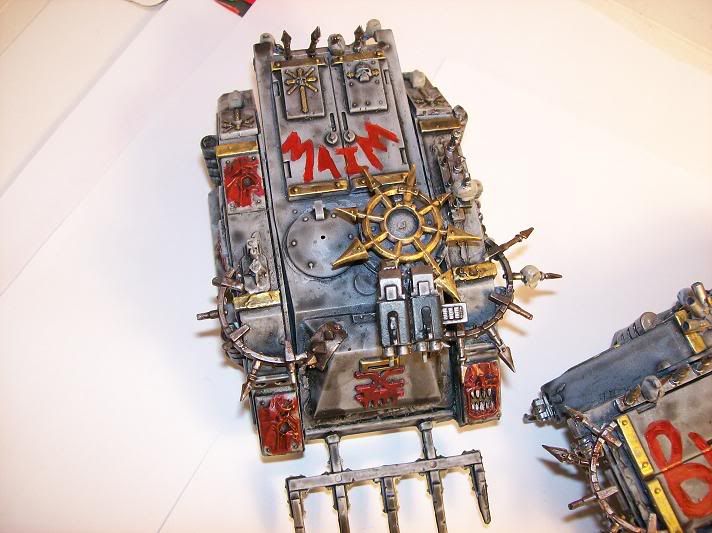 Lesser Daemons x16
Vindicator
Made with the 3rd ed vindicator model, hell cannon face thingy and
GS.Definition: Green Stuff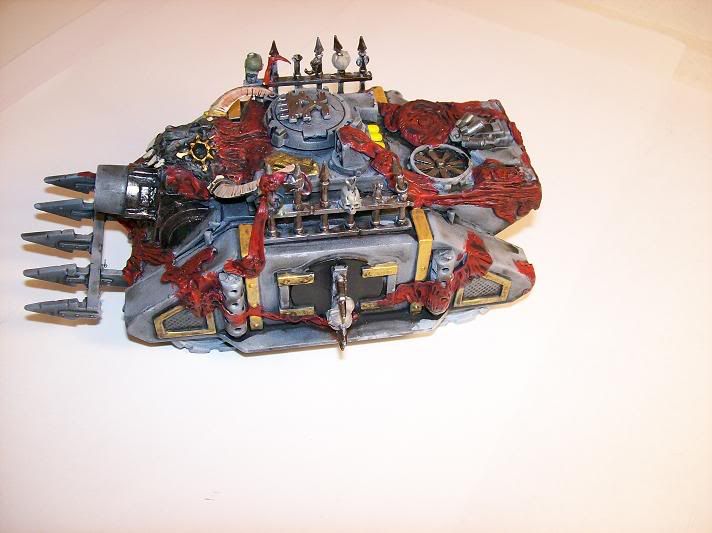 Predator
3rd ed predator model with a few spikey bitz