Fusionhead Gunship Conversion
This Article was written by:
Ravager Zero
Posts: 3,937
Karma: 32
No Comments
View Rating
Report to Librarian
So, some of you may remember me posting a heavily converted Sky Ray up some time ago. Today, as there is a big battle at the LGS tomorrow, I challenged myself to make an entire, fully converted, fusionhead gunship in the same vein as that Sky Ray. I took pictures at various intervals to try and make a conversion guide. Unfortunately, due to getting really in my groove, I forgot to take some WIP shots, but it shouldn't be too hard to work out.
First up, we need to mark some pieces as to where we're going to cut them up:
The main hull (upper)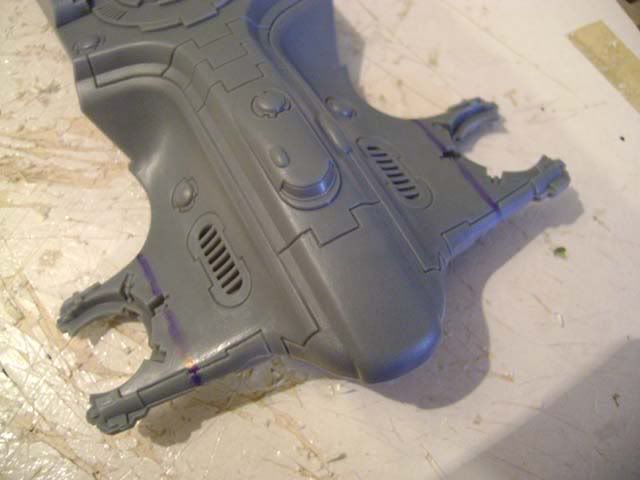 The main hull (Lower)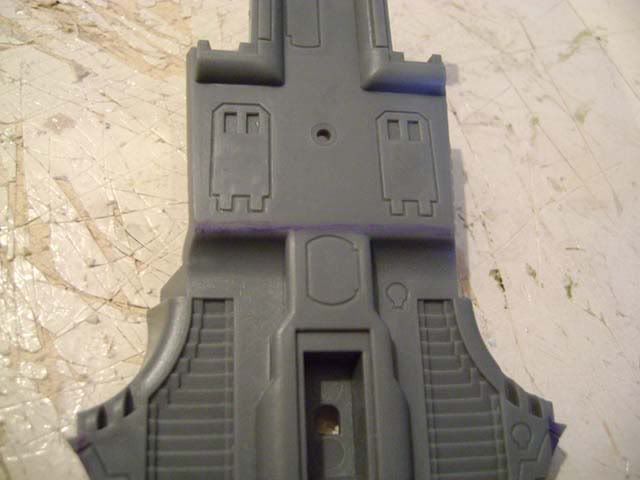 The left and right side hatches
The rear hatch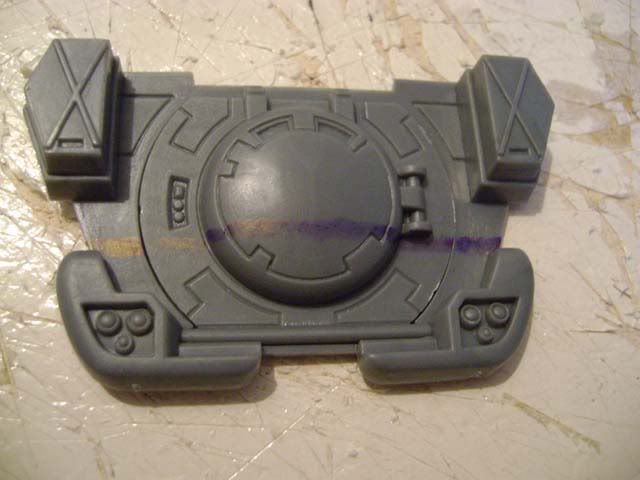 And a little space in which to wedge the Targeting Array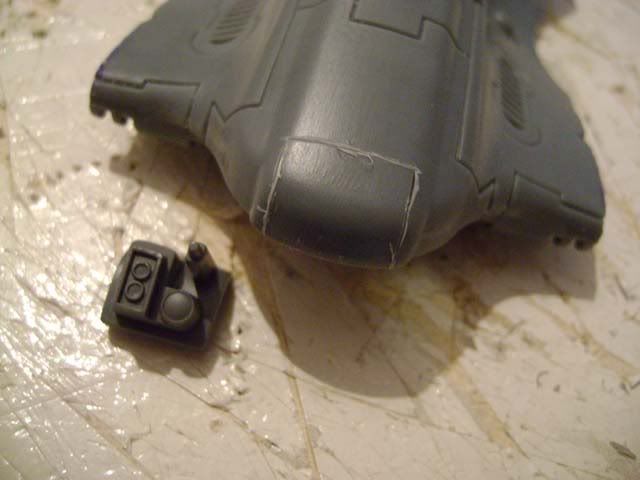 ---
It's important to note here that we want to now assemble the hull as normal,
before
cutting into these areas. I made the mistake of cutting first, and found that my edges were not level due to the way the hull slopes inwards. It was fixed easily enough with my x-acto knife, but I just thought it might save some time for you guys.
---
After marking, we have the sub-assemblies all arrayed now.
The fusion cannon is of course, optional, feel free to substitute it for the weapon of your choice.
Close up on how the hull is cut out. This entire area is covered with plasticard later.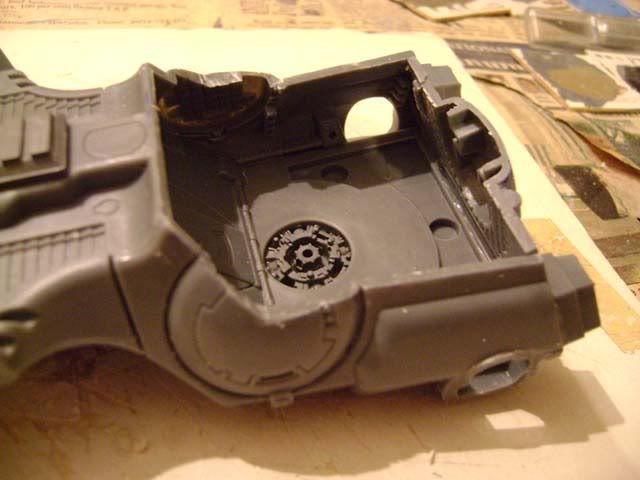 ---
And now, time for the grand finale, the finished product.
As I said, I got into my groove and forgot to take WIP shots. should be easy enough to figure out though.
Front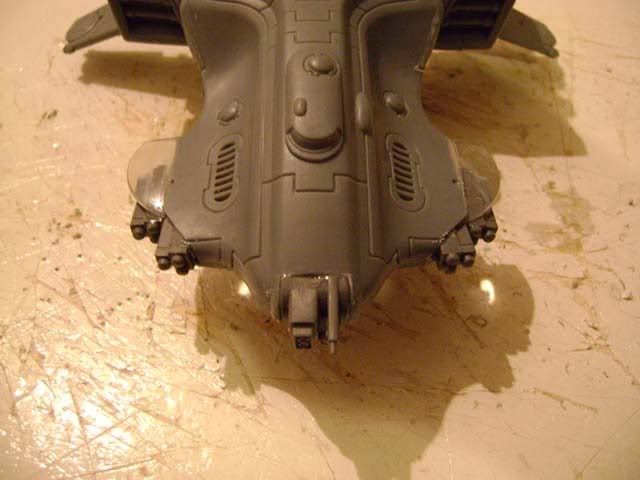 Side
Rear
Underside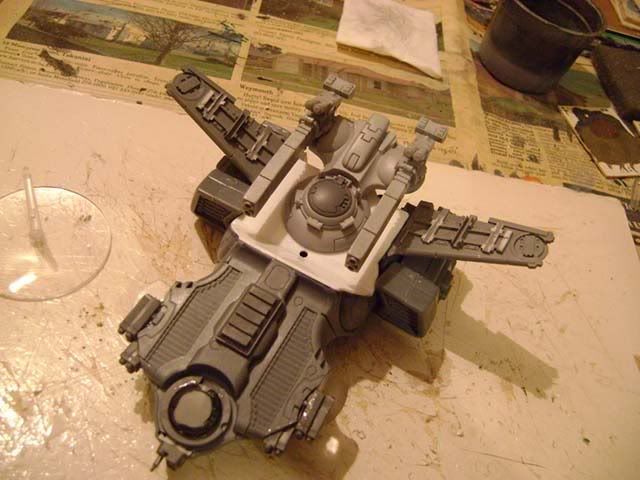 Proof that the turret can actually turn (although it's limited to about 120º forward)